10 Must-Have CRM Features Small Businesses Should Use
10 Must-Have CRM Features Small Businesses Should Use
10 Must-Have CRM Features Small Businesses Should Use
By: Jessica Elliott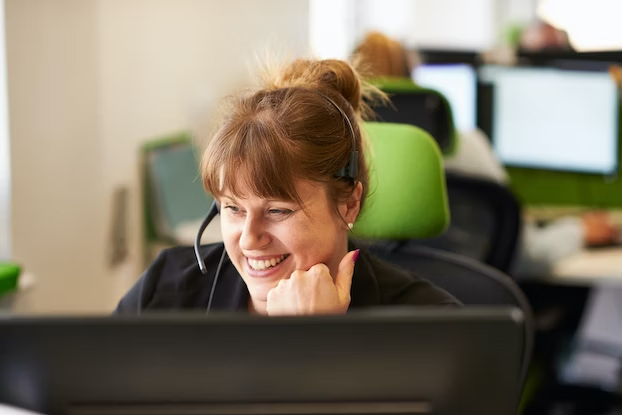 CRM software can transform many aspects of a small business. There are 10 features, in particular, you should look for in a CRM. — Getty Images/Richard Drury
Ditch the Excel spreadsheet and grow your business with full-featured CRM software. The best CRM systems provide dozens of tools for service, marketing, and sales teams. CRM features like interaction tracking and lead management help your staff visualize the entire sales process and beyond.
A CRM collects data and gives your staff a clear view of each customer or lead, allowing personalized messages and targeted marketing campaigns. In addition to these core functions, below are 10 CRM tools available with many free and low-cost software solutions that are essential for small businesses.
1. Company and contact management functionality
Most CRM systems have a contact management feature. It lists prospect, lead, or customer data, like the person's name, address, email, and phone number. Multiple team members may use the searchable database to verify existing data and note preferences, such as a preferred communication channel.
Some CRM platforms allow for company profiles. With these, you can add customer information about the corporate structure and create individual contacts for each person involved in the buying process.
2. Client profiles and interaction tracking
A CRM tool also serves as data collection software. You can build a historical database for each client, including all customer interactions, like messages and voicemails. Some CRM software lets you attach files, from quotes to invoices. Having a 360-degree view also keeps multiple team members up to date so they can develop targeted campaigns to delight and retain customers.
3. Third-party integrations
Look for a CRM solution with no-code or low-code integrations. This CRM feature makes connecting your most-used tools and automating workflows easy. It can eliminate manual data entry, increasing productivity and reducing errors.
Third-party integrations may include the following:
Email client integration transfers messages between your company and contacts into your CRM platform.
Connecting your business phone system lets you automatically capture and personalize phone and text conversations.
CRM software that integrates with social media accounts lets you track online conversations.
Connect your calendar to your CRM system to make it easier for sales reps to book demos and video meetings.
Integration with project management or collaboration tools can help service or marketing teams get client feedback.
4. Lead management
A CRM system typically offers a basic lead management feature. It helps your sales rep identify leads and their position in the sales funnel. Your marketing and sales team can track the lead source to understand how they found your business and use this information to improve your marketing campaigns.
Advanced CRM software features handle the management of your entire sales pipeline. These tools may include lead scoring, audience segmentation, and automated follow-ups. Also, small businesses can use territory management functions to assign leads to sales reps and prioritize tasks.
5. Customer data analytics, reporting, and dashboards
The best CRM software generates insights from your sales data, allowing you to monitor sales performance and visualize customer journeys. Reports show key performance indicators, which sum up progress toward your sales and marketing efforts. Dashboards provide a single-page view of critical statistics, like the value of deals won, while sales forecasting helps predict future sales.
6. Sales and marketing automation
Your CRM solution can automate data collection, like recording customer interactions. A marketing automation tool sends an instant reply to a lead generation form, whereas a sales automation feature allows interested prospects to book an appointment through an integrated calendar. Automation supports most aspects of the lead management process, helping you move leads through the sales funnel with fewer manual tasks.
7. Template and document management
CRM solutions can act as a content repository. This CRM function puts sales and marketing tools in a centralized location, from sales presentations to branding guides. Another option some CRM software offers is a template library. It has customizable forms, emails, and landing pages. Both CRM features increase efficiency and break down silos between sales and marketing teams.
8. Mobile CRM software
A customizable mobile CRM lets your sales teams access key features and customer data from anywhere. Most CRM software provides iOS and Android apps, but functionality may differ among providers. Have your sales reps test the mobile apps to ensure they can access customer information and complete a demo or presentation.
9. Collaboration and communication tools
Customer relationship management involves more than tracking customer contacts. Some CRM software includes built-in messaging, meeting, and calling capabilities. This CRM software feature can be valuable if your system doesn't integrate with your phone service.
Some systems provide chatbots, allowing your service or sales process to continue even when your staff is offline. An all-in-one CRM platform for service, marketing, and sales teams also has a ticketing function so you can handle customer requests.
10. Sales process task management
Managing relationships in your sales pipeline can be challenging for small businesses. Task management features show sales reps what needs to be done and when. It lets managers assign tasks and view the status by employee, lead, or account. When combined with an automation tool, your team can receive alerts based on follow-up timelines.
Additional Info
Source : https://www.uschamber.com/co/run/technology/must-have-crm-features?