4 Mistakes to Avoid When Applying for a Small Business Loan
4 Mistakes to Avoid When Applying for a Small Business Loan
4 Mistakes to Avoid When Applying for a Small Business Loan
By: Kirsten Capunay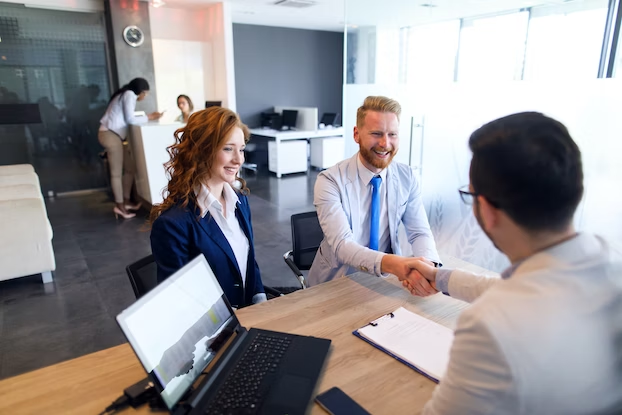 Before you meet with a lender, make sure you've done your research. You should be working with a lender whose services and expertise fit your business's needs. — Getty Images/EmirMemedovski
Applying for a loan is a big step that many small business owners find intimidating, as securing the right funding is crucial to launching a successful business. There are countless options and just as many potential pitfalls, and it's easy to feel overwhelmed — especially as a new business owner. However, doing your due diligence and organizing your paperwork ahead of time can help prepare you for the process.
Here are four common mistakes to avoid when applying for a small business loan.
Not researching your lender
Technology has made it increasingly easy to find lenders and get loans, but having access to that many options can do more harm than good in the long run. Decision paralysis is common for new entrepreneurs who aren't as experienced with small business funding. To ensure you're choosing the right lender for your company, research your potential lenders by reading reviews and asking each about their borrowing process.
Additionally, make sure the lender specializes in your specific small business needs. Check if they charge fees for a service you'll use frequently and what degree of assistance and customer service they offer. Researching your lender will take time, so shop around and compare before choosing one. Be thorough and use multiple resources in addition to the internet, such as local recommendations in your personal, professional, and financial circles.
Failing to get your finances in check
One of the biggest reasons businesses get denied a loan is not submitting the proper financial information. Build an organized lending file that highlights your business's ability to pay the loan back quickly, and include important financial documents like expense documents, financial records, payroll reports, tax returns, utility expenses, and rent/mortgage Information. This information will provide an overview of your business's financial health and long-term financial projections.
Most importantly, ensure your credit history is in as good of shape as possible before starting the loan process. Check your current credit score and history before starting the process so you don't run into any surprises in the middle of applying.
Rushing the paperwork
Rushing the paperwork is an easy, even tempting, mistake to make. Many business owners are in need of the funds to make the next move, so they attempt to speed up the process as quickly as possible. However, there are many steps that require careful consideration. For instance, when filling out forms, you should read them slowly and fully so you know exactly what you're signing, as there may be specific terms and considerations that can impact you later on.
Some lending institutions use an automated online process. If this is the method you are using to secure a small business loan, entering incorrect information could result in an automatic rejection.
Not registering your business or creating a business plan
Registering your business can qualify you for access to loans and more options from various lending institutions, and possibly even give you access to government grants. Many lenders also require proof of registration during the business loan application process. Registering your business can also bring to light any specialty licenses the city or state might require — which the lender will also likely require proof of. Depending on how you register your business (including which structure you set it up as), you might consider different types of loans that are more geared toward your company.
Lenders also want to see a well-prepared business plan so they can gauge the sustainability of your business. You should be able to speak to that plan and answer any questions the lender might have regarding it. This forethought tends to give lenders more confidence in your business and increases the likelihood that they will want to lend to you.
By being diligent and thorough during the loan application process, entrepreneurs can increase their chances of receiving funding to launch or grow a successful business.
Source: https://www.uschamber.com/co/run/business-financing/small-business-loan-common-mistakes?
Additional Info
Source : https://www.uschamber.com/co/run/business-financing/small-business-loan-common-mistakes?