Boost holiday sales with these marketing tips - from the U.S. Chamber of Commerce
Boost holiday sales with these marketing tips - from the U.S. Chamber of Commerce

MIDNIGHT OIL: EDITION 222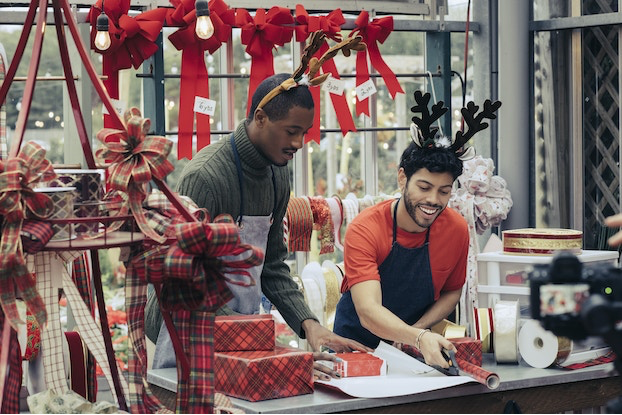 RESOURCES & TIPS
Experts share top holiday marketing trends
This holiday season, small businesses have a chance to capitalize on today's biggest trends to boost sales. Whether you're looking for better ways to communicate with cost-conscious consumers or need help personalizing your loyalty program — these expert marketing tips can help make the busiest shopping season of the year a more profitable one.
Best CRM email marketing platforms
With the right customer relationship management (CRM) and email marketing software, you can build relationships and generate leads while engaging customers. Explore the best free and paid services to find a platform that meets your needs.
There are several ways to ensure customers are always satisfied when patronizing your business. Get the tools you need to better your customer service and keep shoppers coming back for more using this guide.
AMERICA'S TOP SMALL BUSNESS
Register now for America's Top Small Business Summit: Ready. Set. Scale.
Thursday, October 19 | Online + in person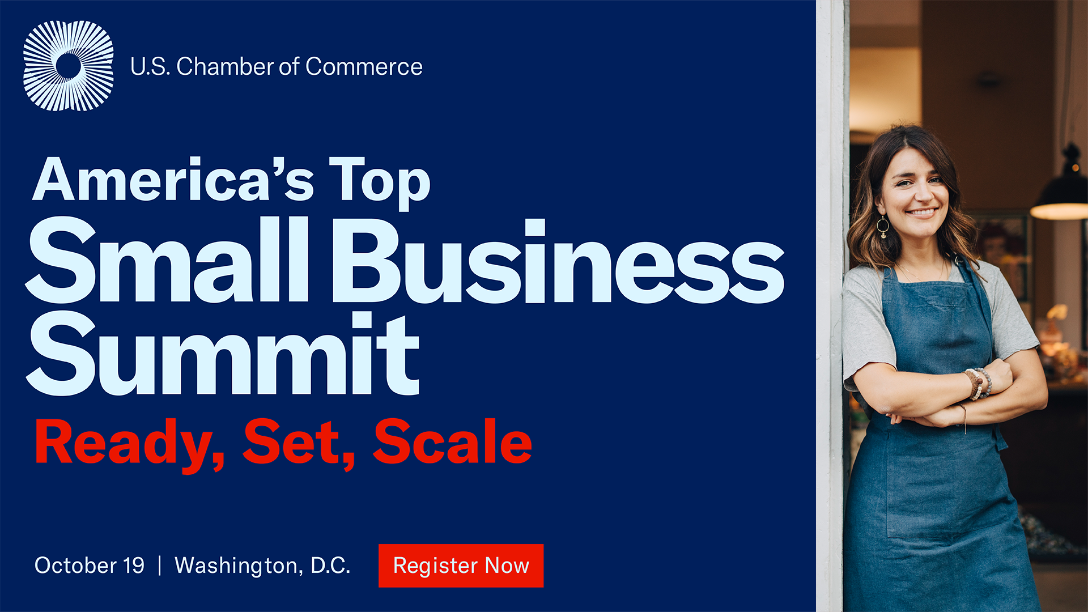 America's Top Small Business Summit: Ready, Set, Scale is the ultimate event for ambitious small business owners looking for actionable tips to propel their companies forward! Join experts from Meta, Walmart, Google, and other leading businesses on October 19th for a full day of programming aimed at helping you think outside the box and grow your bottom line.
Here are three reasons you should join us online or in person:
Get exclusive access to the trends driving today's entrepreneurial landscape.
Hear expert insights from executives at top brands to apply to your business.
Find out who will be named America's Top Small Business, winning our $25K grand prize!
BY THE NUMBERS
20%
That's the percentage of businesses that considered designing graphics to be their biggest pain point. From improved graphics to stunning photos, implement these AI tools to create engaging visuals.
7
By stocking shelves early, businesses can attract early-bird shoppers and capture a larger share of holiday spending. Use these seven tips to make the most of the holiday rush.
60%
That's the percentage of data security breaches that could have been prevented by adequate patch management. Learn more about security patches and how they can protect your sensitive data.
CONTENT FROM FEDEX
How to stay competitive in a challenging economy
In the world of ever-changing business trends, companies of all sizes know one thing is certain: Staying ahead of the competition leads to success. Prior to the COVID-19 pandemic, Kanga Coolers relied heavily on retail and custom orders. Only one-third of its business came from the e-commerce market. When the pandemic swept across the U.S. and shut down many retail stores, sales plummeted. Learn how this small business was able to find stability again and keep growing, despite uncertainty in its industry and the economy overall.
GRANTS & AWARDS
Nonprofit organizations can apply for Local Community Grants provided by Walmart and Sam's Club, ranging from $250 to $5K. Grant applications are accepted every quarter. All organizations must be CyberGrant FrontDoor verified. Submissions will be accepted through October 15.
The Creciendo con TikTok grant program aims to provide $5,000 cash awards to 40 Latinx small business owners, with a total grant fund of $200,000. Must have an active TikTok account and can choose between submitting short essays or TikTok videos to share entrepreneurial journeys. Applications are open until October 23.
The Tory Burch Foundation's Fellows Program annually selects 50 women entrepreneurs to participate in a yearlong initiative aimed at growing their businesses. The program provides a comprehensive set of resources, including digital education, a $5,000 business education grant, and access to 0% interest loans. Applications close November 2.
The Small Business Digital Readiness Program helps small business owners succeed in a digital world with a free online curriculum and includes expert coaching, peer networking, and other resources to support your small business. Registrants take two courses to be eligible for a $10,000 grant. Applications are accepted on a rolling basis.
The Binc Foundation Emergency Financial Assistance helps bookstore owners, booksellers, and comic store employees and owners facing unforeseen financial needs. Binc's assistance process involves a confidential application and documentation verification, aiming to help individuals regain financial stability. Applications are accepted on a rolling basis.
More grant & program information can be found here.
Additional Info
Source : U.S. Chamber of Commerce