Celebrate National Drive Electric Week with Move O'ahu Electric at Ka Makana Ali'i
Celebrate National Drive Electric Week with Move O'ahu Electric at Ka Makana Ali'i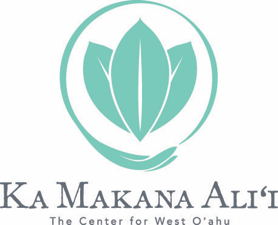 Celebrate National Drive Electric Week with Move O'ahu Electric at Ka Makana Ali'i
The free community event is presented by Blue Planet Foundation and Drive Electric Hawai'i
KAPOLEI, HI (September 22, 2022) — Ka Makana Ali'i is pleased to host Move O'ahu Electric on Saturday, Sept. 24 from 12 to 5 p.m. in the parking lot near Taqueria El Ranchero & California Pizza Kitchen at the Center for West O'ahu. Presented by Blue Planet Foundation and Drive Electric Hawai'i, the free community event celebrates National Drive Electric Week and features electric vehicle test drives, e-bikes and scooters, music, prizes, booths and more.
"The Center for West O'ahu is honored to be part of Move O'ahu Electric and celebrate National Drive Electric Week with amazing sponsors and community partners," said Ka Makana Ali'i general manager Stephanie England, "We're home to four charging stations for electric vehicles and welcome our community to charge their vehicles here while they shop and dine."
The community is invited to sign up to test drive an electric vehicle from BMW Honolulu or Arcimoto, enter to win prizes, and chat with current electric vehicle owners about their first-hand experience with ownership at a show and tell. Talk to charging station representatives and other community groups about the power of moving electric! Learn about new and improved ways to get around at the EBikes Hawaii booth with electric motorcycles, bikes, scooters, and more.
This event is sponsored by Drive Electric Hawaiʻi, Blue Planet Foundation, Ulupono Initiative, and Hawaiian Electric.
Ka Makana Ali'i is also partnering with Hawai'i Foodbank to collect non-perishable food items at this event. The community is invited to bring donation items to the Ka Makana Ali'i tent.
Visit our website at www.KaMakanaAlii.com for more details about upcoming promotions. For the latest news and updates, follow Ka Makana Ali'i on Facebook, Twitter and Instagram, all with profile name @kamakanaalii. For media inquiries and on-property approval, please contact alyssa.amasol@finnpartners.com.
###
About Ka Makana Ali'i
Ka Makana Ali'i offers residents and visitors a family-friendly, mixed-use center in the heart of Hawai'i's fastest growing community. The 750,000-square-foot Macy's-anchored center features more than 100 exciting stores, restaurants, a state-of-the-art Consolidated Theatres and the state's first Hampton Inn & Suites by Hilton located on property. The newest development, The Grove at Ka Makana Ali'i, creates an additional 109,000 square feet of space with lifestyle retailers, eateries and services, such as 24 Hour Fitness, Foodland Farms, Straub Clinic and Urgent Care, and PetSmart. Serving as the premier gathering place in Kapolei, Ka Makana Ali'i fulfills the shopping and dining needs of the ever-expanding community. Its convenient location offers excellent highway access, ample parking and public transportation for shoppers. Through an innovative partnership with Department of Hawaiian Home Lands, Ka Makana Ali'i will financially support programs benefiting Native Hawaiian interests statewide for decades to come. For more information, please visit www.kamakanaalii.com.
About JLL
JLL (NYSE: JLL) is a leading professional services firm that specializes in real estate and investment management. JLL shapes the future of real estate for a better world by using the most advanced technology to create rewarding opportunities, amazing spaces and sustainable real estate solutions for our clients, our people and our communities. JLL is a Fortune 500 company with annual revenue of $19.4 billion, operations in over 80 countries and a global workforce of more than 102,000 as of June 30, 2022. JLL is the brand name, and a registered trademark, of Jones Lang LaSalle Incorporated. For further information, visit jll.com.
Additional Info
Related Links : www.KaMakanaAlii.com