Ka Makana Ali'i Welcomes Football Fanatics by Island Sportswear to the Center for West O'ahu
Ka Makana Ali'i Welcomes Football Fanatics by Island Sportswear to the Center for West O'ahu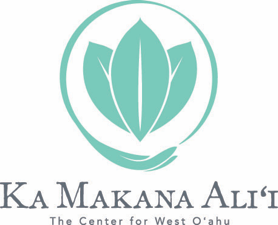 Ka Makana Ali'i Welcomes Football Fanatics
by Island Sportswear to the Center for West O'ahu
The store features NFL fan gear, UH gear, and live games on multiple TV screens
KAPOLEI, HI (August 8, 2022) — Ka Makana Ali'i is pleased to welcome Football Fanatics by Island Sportswear to the Center for West O'ahu. The 3,159-square-foot store, located in the Macy's wing between Valyōu Furniture and H&M, opened its doors on Saturday, July 23.
Football Fanatics by Island Sportswear carries more than 50 products for each individual NFL team, including:
• Tailgate gear, like pop-up tents, folding chairs, folding tables, heavy duty coolers, soft coolers, and picnic caddies;
• Home & office items, like blankets, rugs, towels, flags, signs, and pens;
• Auto gear: license plates, decals, and car flags;
• Drinkware: pint glasses, shot glasses, whiskey glasses, hydroflasks, tumblers, and coffee mugs.
Additionally, Football Fanatics by Island Sportswear carries UH gear. The store also features its first entertainment/viewing section that will show live games on multiple TV screens and a 120-inch projector screen. Not only will NFL fans be able to buy gear at Football Fanatics by Island Sportswear, they can catch the game while at the store.
"Our community is comprised of many football fans." said Ka Makana Ali'i general manager Stephanie England, "We are excited for them to experience the new Football Fanatics by Isand Sportswear store."
Photos are available here (Courtesy Ka Makana Ali'i).
Visit our website at www.KaMakanaAlii.com for more details about upcoming promotions. For the latest news and updates, follow Ka Makana Ali'i on Facebook, Twitter and Instagram, all with profile name @kamakanaalii. For media inquiries and on-property approval, please contact alyssa.amasol@finnpartners.com.
###
About Ka Makana Ali'i
Ka Makana Ali'i offers residents and visitors a family-friendly, mixed-use center in the heart of Hawai'i's fastest growing community. The 750,000-square-foot Macy's-anchored center features more than 100 exciting stores, restaurants, a state-of-the-art Consolidated Theatres and the state's first Hampton Inn & Suites by Hilton located on property. The newest development, The Grove at Ka Makana Ali'i, creates an additional 109,000 square feet of space with lifestyle retailers, eateries and services, such as 24 Hour Fitness, Foodland Farms, Straub Clinic and Urgent Care, and PetSmart. Serving as the premier gathering place in Kapolei, Ka Makana Ali'i fulfills the shopping and dining needs of the ever-expanding community. Its convenient location offers excellent highway access, ample parking and public transportation for shoppers. Through an innovative partnership with Department of Hawaiian Home Lands, Ka Makana Ali'i will financially support programs benefiting Native Hawaiian interests statewide for decades to come. For more information, please visit www.kamakanaalii.com.
About JLL
JLL (NYSE: JLL) is a leading professional services firm that specializes in real estate and investment management. JLL shapes the future of real estate for a better world by using the most advanced technology to create rewarding opportunities, amazing spaces and sustainable real estate solutions for our clients, our people and our communities. JLL is a Fortune 500 company with annual revenue of $19.4 billion, operations in over 80 countries and a global workforce of more than 102,000 as of June 30, 2022. JLL is the brand name, and a registered trademark, of Jones Lang LaSalle Incorporated. For further information, visit jll.com.
Media Contact:
Alyssa Amasol
(808) 539-3437
alyssa.amasol@finnpartners.com
Additional Info
Related Links : www.KaMakanaAlii.com