Kalaeloa Heritage Park Newsletter
Kalaeloa Heritage Park Newsletter
Welina mai ke aloha!
President's Message
Ke welina mai kākou! Welcome to the kauwela edition of our newsletter!
We know that summer with the ʻohana is gone too soon so we hope that you are taking some time to enjoy these sunny days. If youʻre looking for an activity for the ʻohana, come join our Lā Hoʻihoʻi Ea Community Workday at the Heritage Park on Saturday July 30 from 08:30 to 11:30. Register for free tickets on Eventbrite!
If youʻre unable to make a physical trip to the Park, you can do the next best thing and visit our new Kalaeloa Heritage Park website! Here youʻll be able to stay up to date with our activities, request a Park visit, or join our mailing list. Check it out!
We hope this issue of our newsletter inspires you to kākoʻo the Park. We are always looking for motivated volunteers who want to share in our aloha ʻāina mission of preserving and protecting the cultural, historical, and archaeological landscape at the Park. If you would like to kōkua towards our operations and maintenance, please consider purchasing a Kalaeloa Heritage Park t-shirt or a copy of Shad Kaneʻs book Cultural Kapolei!
Mahalo piha,
Dwight Victor
President, Kalaeloa Heritage and Legacy Foundation
---
Nū Hou | News
Hawaiian Soul Screening
On Friday, April 29th, we held our first in-person fundraiser since the pandemic started with a very special screening of the film, Hawaiian Soul, and talk story with KHLF Board Member and film director, ʻĀina Paikai.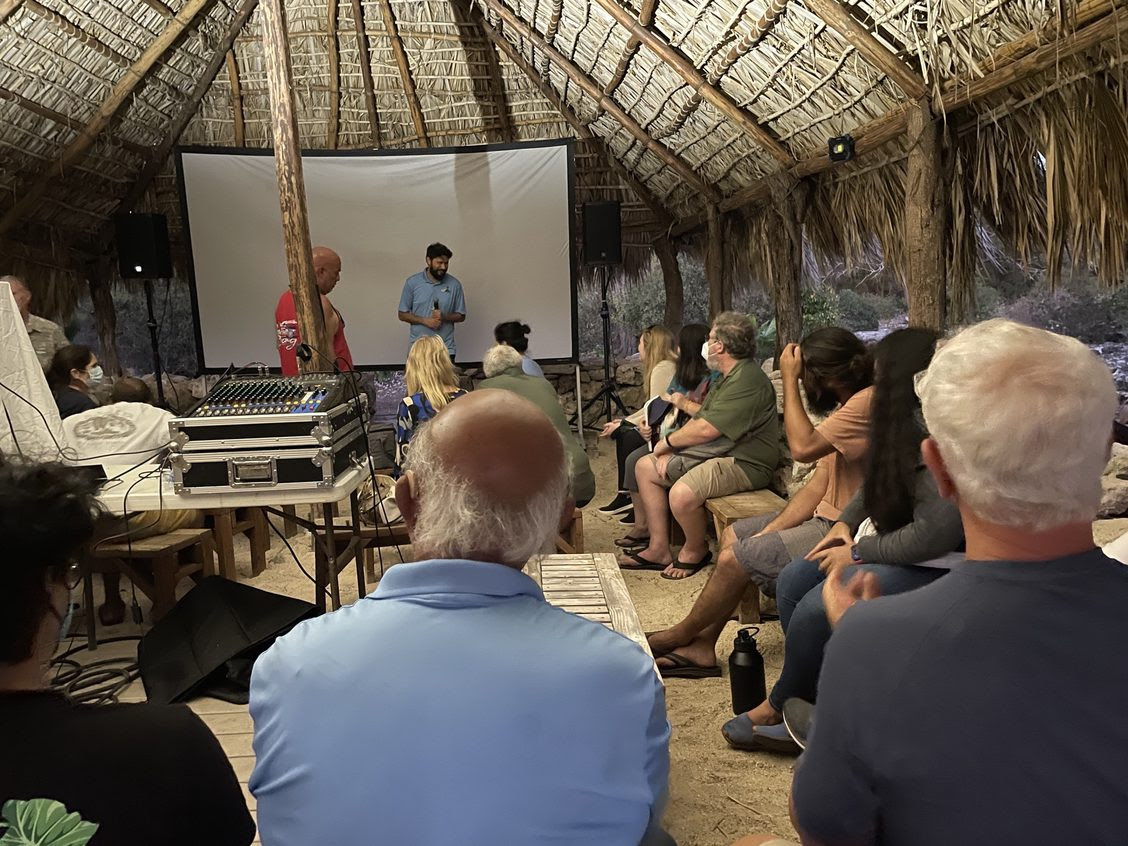 It was a beautiful evening at the park and our guests enjoyed the film with popcorn and homemade treats from ByKeejae. What an awesome experience to see a movie about an aloha ʻāina in a kauhale! Mahalo to all who attended or volunteered their time and services. We truly appreciate you!
Honouliuli Middle School Hōʻike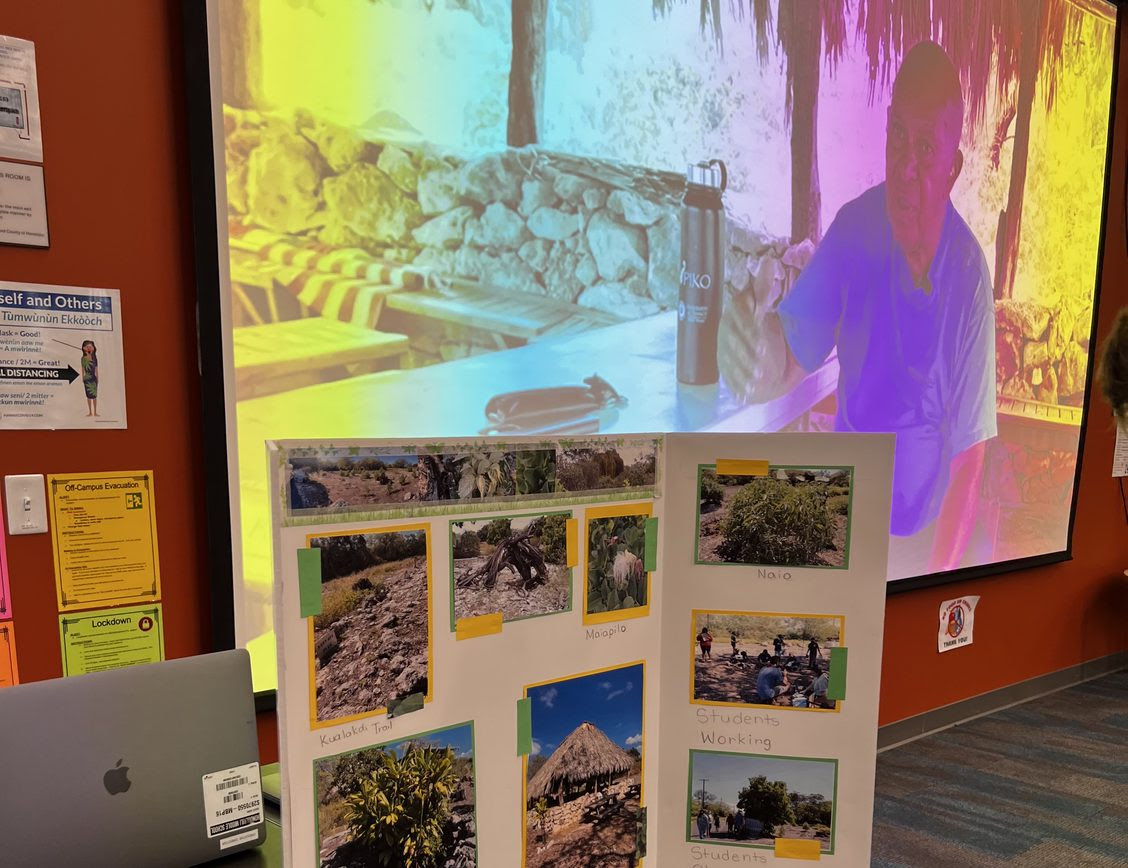 In May, we had the privilege of seeing the final hōʻike from the students of Honouliuli Middle School. If you remember from our past newsletter, we have been working with these haumāna and their amazing kumu to use the park as a living classroom. Student projects ranged from testing and reporting soil samples, propagating native plants, and even creating a "news" story about Uncle Shad! The Board Members who attended were so impressed by what the students were able to learn and accomplish. Mahalo again to their kumu, especially Andrea Charuk, for organizing such an great learning/teaching opportunity! We hope to continue this partnership in the years to come.
Congratulations to these haumāna ʻeleu and best of luck to them as they move on to 8th grade!
Kaiser Permanante Hawaiʻi's Annual Day of Service
Kalaeloa Heritage Park was selected as a work site for the Kaiser Permanante Hawaiʻi's Annual Day of Service. On June 10th, we hosted a volunteer team of about 20 Kaiser Permanante employees who helped us plant, weed, mulch, and plant. Thank you to all who came and braved the hot ʻEwa sun to work with us!
Want your business or organization to host a work day at the park? Contact our Parks Maintenance Manager, Kawika Lauriano, to coordinate!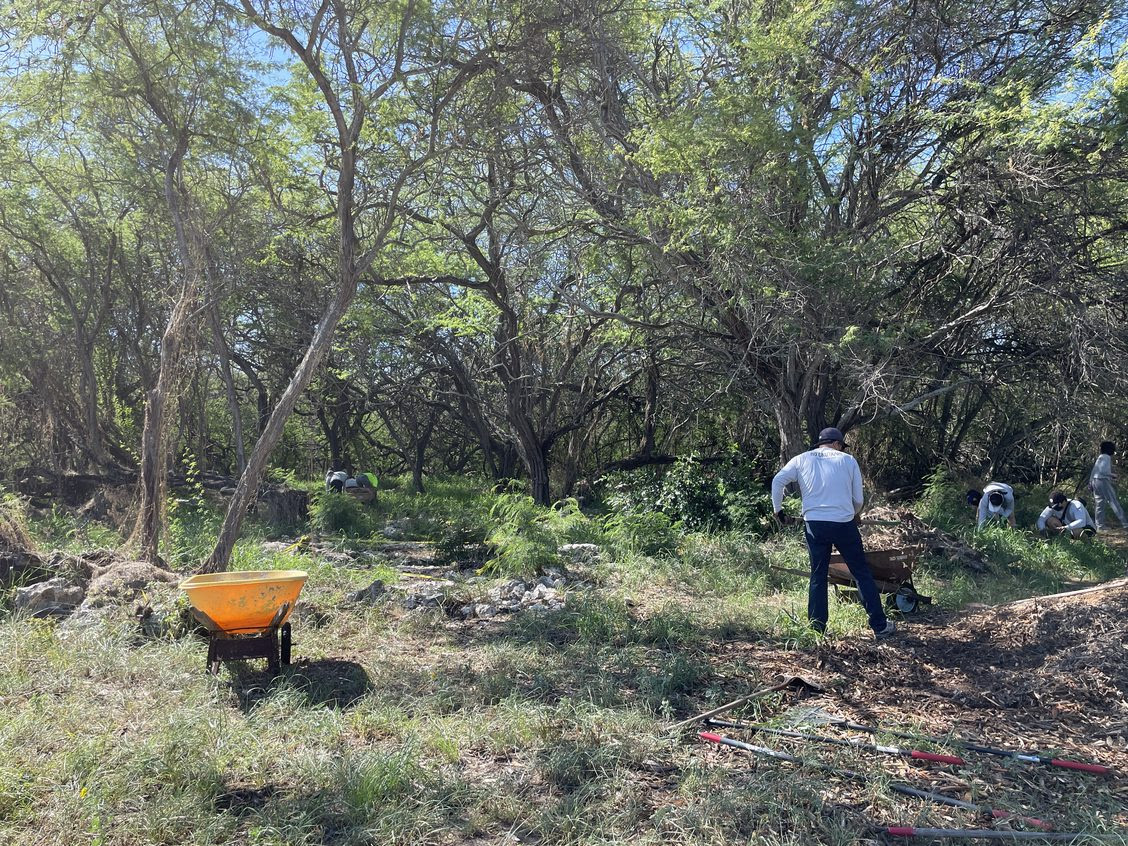 ---
Upcoming Community Work Days
Join us at one of our community work days! Activities may include weed whacking, watering plants, pulling weeds, mulching, and more. All ages are welcome. Bring your own water and we'll provide light snacks! Please wear thick-soled shoes (kiawe!) and sun protection (sunscreen, hat). Work day registration will begin one month prior to the work day. Mahalo!
Lā Hoʻihoʻi Ea Work Day
July 30, 8:30 AM-11:30 AM
Register here: https://bit.ly/3AgUj9H
August 27, 8:30 AM - 11:30 AM
Register here: https://bit.ly/3a3EzfI
September 24, 8:30 AM - 11:30 AM
Register here: https://bit.ly/3PD9b6C
Note: In order to protect our staff and volunteers, we actively monitor the ever-changing COVID-19 situation and adhere to guidelines as set forth by the State of Hawaiʻi and the City & County of Honolulu. Work days and procedures are subject to change or cancellation with short notice.
---
Featured Volunteer
Angel Permito-Kaheaku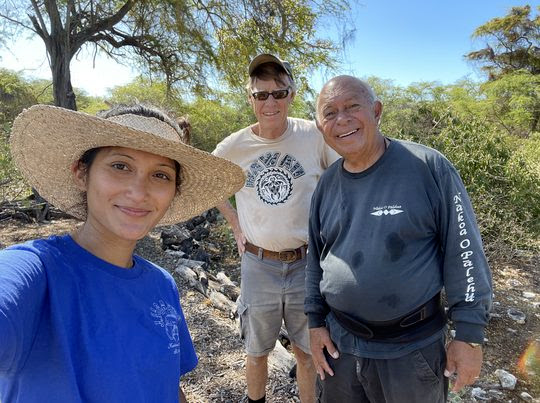 Angel is originally from Lualualei but currently resides in ʻEwa. She volunteers at the park to learn about ʻāina restoration and community community development through the guidance of 'ike kupuna and "Ma ka hana ka ʻike" (or in doing, one learns).
Angel says that supporting the park uncles, staff, and volunteers through mālama ʻāina has been such a healing experience — especially with with the moʻolelo around the Kualaka'i (subsistence trail that runs through the park) and how resourceful it was in building healthy and helpful relationships as means of thriving and surviving…it really encourages working together to be able to do this hana nui! Mahalo nui e Angel!
---
Meet Our Board
Dwight Victor, President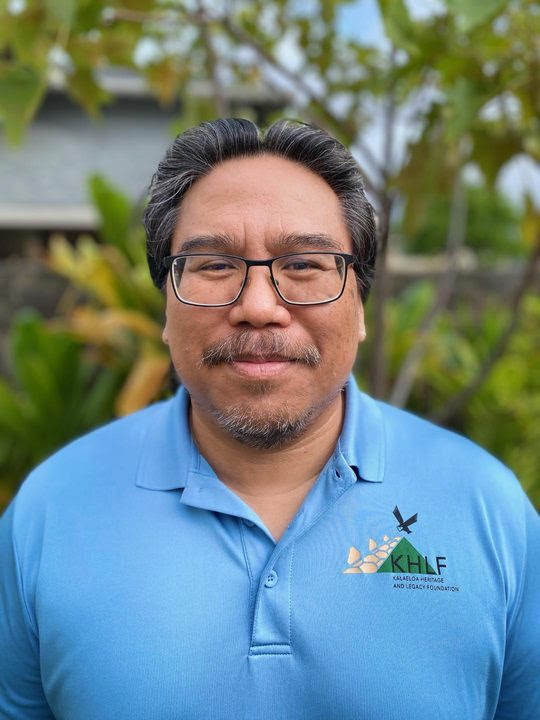 Originally from Nānākuli, Dwight moved to the Royal Kunia subdivision in Hōʻaeʻae in 2004, making him an ʻEwa resident for almost 20 years. Dwight says, "I believe that the importance of the Kalaeloa Heritage Park cannot be overstated, as it truly is a window into the past. The area where the Park is situated, like much of the lands surrounding the former Barbers Point Naval Air Station, was left mostly intact by the military to act as a buffer zone.
As a result the landscape of the Park provides us with cultural, historical, and archaeological clues that speak of life in ancient times. In an area with many striking features, I find that the agricultural sinkholes and the lengthly remanant of the Kualakaʻi trail are most interesting to me. The fact that rivers of water once flowed underground and a fully paved major roadway cut through the Park suggest that this area must have comfortably supported a fairly large population in the middle of the hot and dry ʻEwa plain; possibly an important meeting place for people to trade goods."
Additional Info
Related Links : http://kalaeloaheritagepark.org/