Kapolei Chamber Receives $500K for the West O'ahu Innovation and Entrepreneur Center
Kapolei Chamber Receives $500K for the West O'ahu Innovation and Entrepreneur Center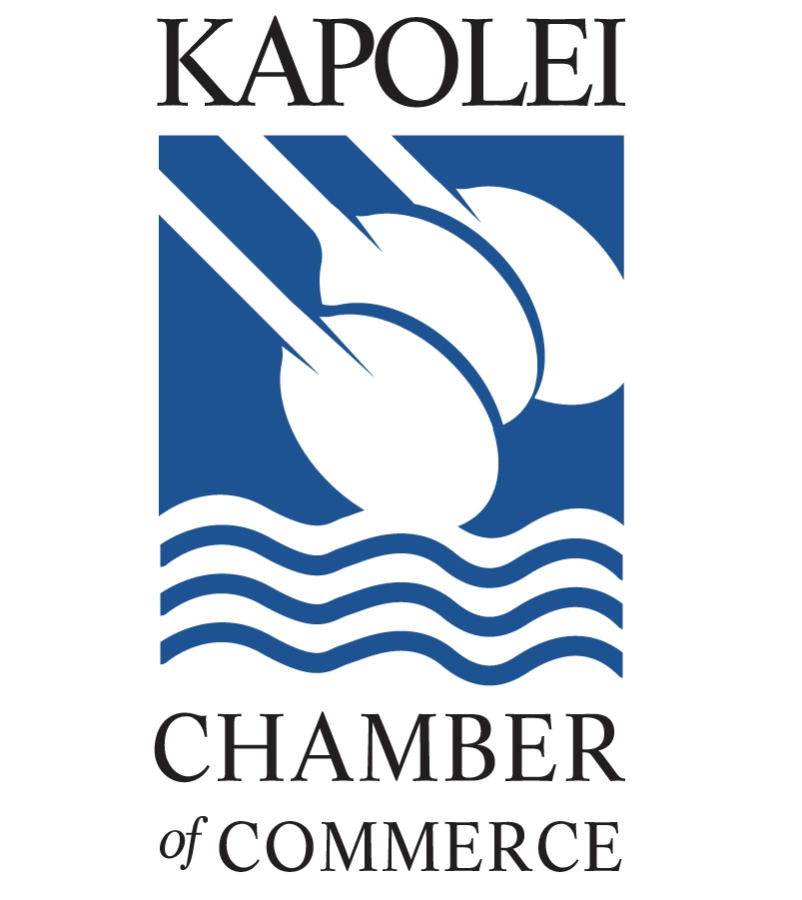 KAPOLEI CHAMBER OF COMMERCE RECEIVES HALF-A-MILLION DOLLARS FOR THE WEST O'AHU INNOVATION AND ENTREPRENEUR CENTER
Kapolei, Hawai'i – The Kapolei Chamber of Commerce (KCC) receives $500,000 with the assistance of U.S. Senator Brian Schatz. This funding will advance the Chamber's vision to bring West O'ahu businesses together through the establishment of an entrepreneurial hub. U.S. Senator Brian Schatz sees the value in investing in small businesses that will contribute to the economic development of West O'ahu. Schatz was instrumental in securing $500,000 in federal funding to help establish the West O'ahu Innovation and Entrepreneur Center.
"West O'ahu has limited meeting areas for small businesses and lacks the co-working spaces and centralized business center services found in other parts of O'ahu," said Kiran Polk, executive director of the Kapolei Chamber of Commerce. "There is a substantial need for a physical place where businesses can be empowered and encouraged to innovate, stabilize, and grow. Our vision is to create a collaborative hub for West O'ahu where entrepreneurs can access collaborative working spaces, engage in network opportunities, meet with clients, host events, and seek business resources and technical assistance. We are grateful Senator Schatz recognizes the need for these resources in our growing West O'ahu community."
KCC and the Council of Native Hawaiian Advancement (CNHA) are working in partnership to build out the center. Both organizations have similar objectives for developing business programming and serve some of the same communities. The project aims to reach the underserved populations in West O'ahu including Native Hawaiians, Pacific Islanders, veterans, kupuna, women and members of the LGBTQ+ communities.
Creating this center is the first of six priorities designated by the Chamber's Business Revitalization Task Force of West O'ahu which was established in 2021 to kick start economic recovery. The priorities include creating the West O'ahu Innovation and Entrepreneur Center, identifying ways to optimize the use of vacant lands, improving access to careers in diverse industries, helping small business integrate regenerative tourism and advocating for more film production opportunities.
"The Innovation and Entrepreneur Center offers a unique approach to deliver long‐term economic recovery, growth, and resilience for West O'ahu," said Eliza Talbot, chair of the KCC Business Revitalization Task Force of West O'ahu. "The 2020 census reported that West O'ahu experienced the largest population growth statewide. There are 200,000 residents on this side of the island, yet the region has insufficient infrastructure, connectivity, and business support services including internet access. We developed the six priorities with the fundamental belief that the West O'ahu region is strategically positioned to lead the state's economic recovery. We sincerely thank Senator Schatz for this funding and support."
KCC anticipates the center will be open at least five days a week and is currently considering locations within the Kapolei and Ewa regions. There will be educational resources available including business workshops, counseling, big business mentorship for small and micro‐business entrepreneurs; inspirational 'BIZ Talks' (on innovation) and more. BIZWorkshops and BIZTalks are already available through KCC's outreach programs.
Funding support is still needed to complete the Innovation and Entrepreneur Center project. KCC is actively seeking donations from the community.
As chairman of the Senate Appropriations Subcommittee on Transportation, Housing and Urban Development, Schatz was able to earmark $530 million in new congressional directed spending to support local nonprofits and projects that will serve Hawai'i residents. KCC is one of more than 70 recipients of federal funding through Schatz's efforts this fiscal year.
About Kapolei Chamber of Commerce
The Kapolei Chamber of Commerce works on behalf of members and the entire business community to improve the regional and State economic climate and help Kapolei businesses thrive. The Chamber is a member-driven, member-supported organization representing the interests of all types of business: small, medium or large, for profit or non-profit businesses or sole proprietorship. The Kapolei Chamber supports businesses throughout the West O'ahu region, including Waipahu, 'Ewa Beach, Kapolei, Nānākuli, Wai'anae and Mākaha.
###
Images
Additional Info
Related Links : https://www.kapoleichamber.com/