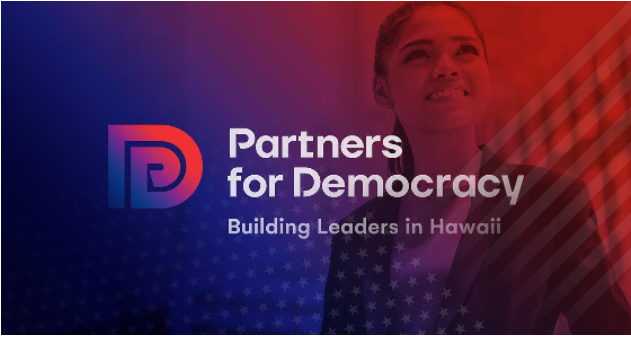 Earlier this year, we launched our "Partners for Democracy" program, a premier civic leadership program for emerging Hawaii leaders to harness their passion for political advocacy and bring about change in Hawaii. The program teaches Hawaii's emerging leaders how to develop and execute successful political and public policy advocacy campaigns.
The inaugural cohort is a diverse group of 28 civic-minded local leaders from all four counties in both the public and private sectors. One-third of the cohort members are seeking to run for elected office and the others are advocates who will work on campaigns, nonprofits or advocate for policies to build a better Hawaii.
Throughout February and March, the cohort met for sessions and heard from guest speakers including political strategist Christine Pelosi, U.S. Senator Brian Schatz, and former Congresswoman Colleen Hanabusa.
At a reception held in March to recognize the cohort, Senator Schatz shared his insights on public service, civic engagement, and his personal journey to political office, what was his key advice to the cohort?
"If you've got passion and if you've got some skill and you care about your neighborhood, then that's what running for office is for."
Cohort member Kirstin Kahaloa of Hawaiʻi Island shared, "I am excited to participate in this program to enhance opportunities to create a resilient economy in Hawaiʻi. Strengthening economic sectors that create sustainable jobs and career pathways while stewarding ʻāina, our land and natural resources, is important to me. A thriving Hawaiʻi is one where a community of leaders is willing to come together, eat together, and work towards the future we envision for our keiki. E ʻai kākou – let us eat, let us serve."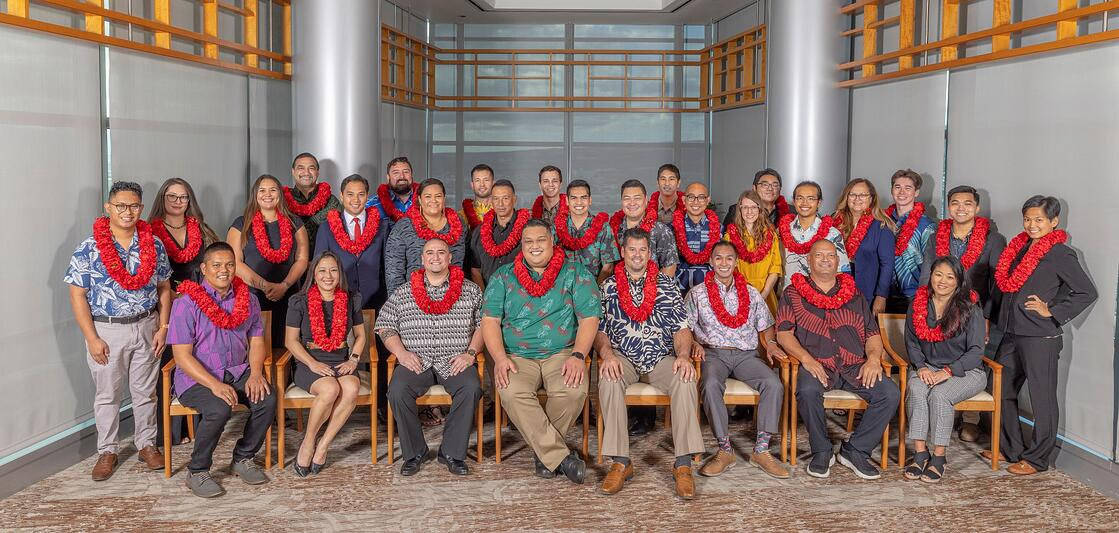 Learn More: https://info.prp-hawaii.com/partnersfordemocracy
Additional Info
Source : Pacific Resource Partnership - PRP