The Beet: HAF Monthly Update, October 2023
The Beet: HAF Monthly Update, October 2023

Don't miss a beet! Stay up-to-date with the Hawai'i Agricultural Foundation.
---
JOIN US NEXT WEEK!
Discover groundbreaking collaborations between utility-scale solar farms and agricultural farmers that are poised to transform Hawaiʻi's sustainable landscape. And, enjoy a walk-around dining experience featuring locally grown products prepared by our favorite Hawaiʻi' chefs!⁠
Tickets include the program, dinner, a selection of wine or beer, and complimentary valet parking. Click here for tickets and all the exciting details.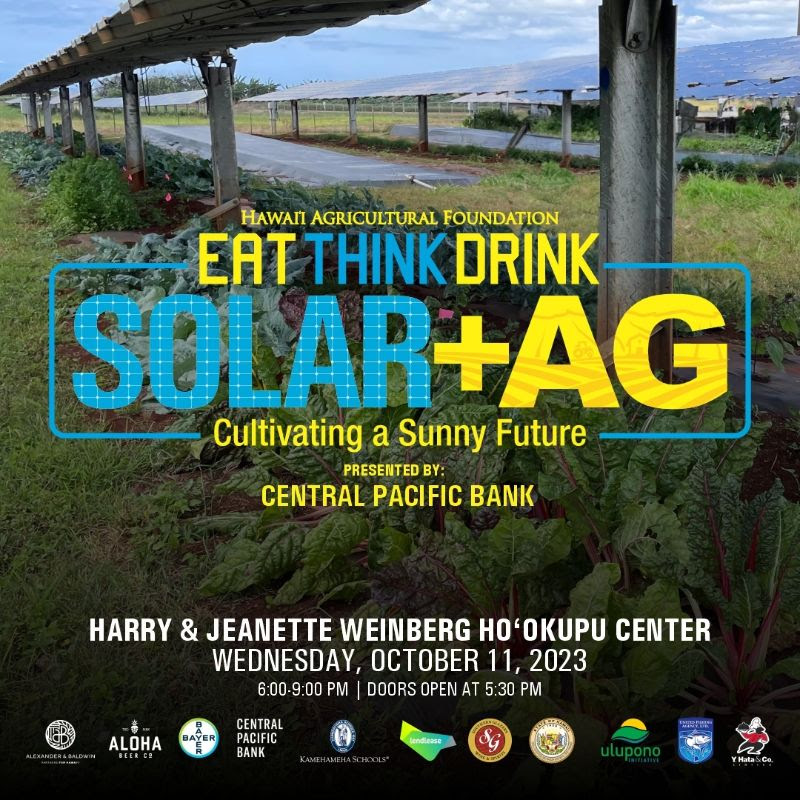 ---
Hawaiʻi Gas video contest to award up to $18K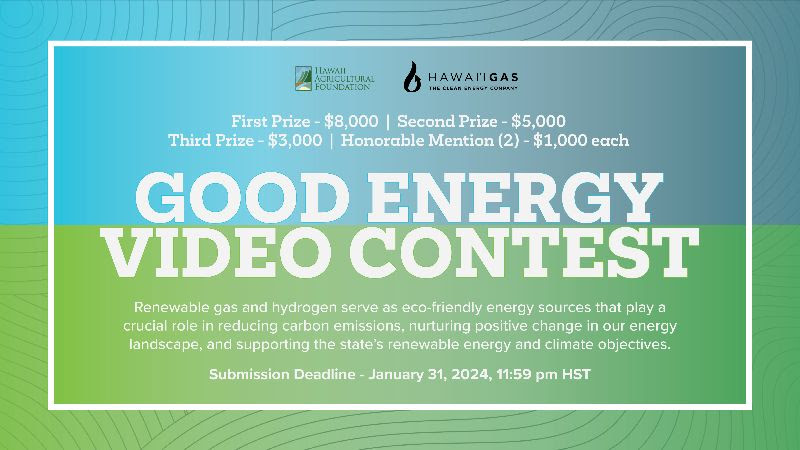 Don't miss this fantastic opportunity! A total of $18,000 in grants will be awarded to support the creative arts programs of the winning teams' respective schools. The contest is open to public and charter school students in grades 9-12. A maximum of three videos per class can be submitted. Winning videos will be showcased on the Hawaiʻi Agricultural Foundation and Hawaiʻi Gas websites.
 Want to learn more about the contest? Join a Kick-Off Meeting on Wednesday, October 4 at 3:00 pm via Zoom. Hawaiʻi Gas will share all the details about this exciting competition.
To participate in the competition, each teacher is required to register by October 6, 2023 in order to have their team(s) take part in the contest. REGISTER HERE.
The contest aims to spotlight how Hawaiʻi Gas has effectively integrated renewable gas and hydrogen into its operations, benefiting both the company and its customers. Also, to raise awareness about the commitment of Hawaiʻi Gas' to forge a cleaner and more sustainable future for Hawaiʻi.
---
Sign up for Ag Teacher Training Sessions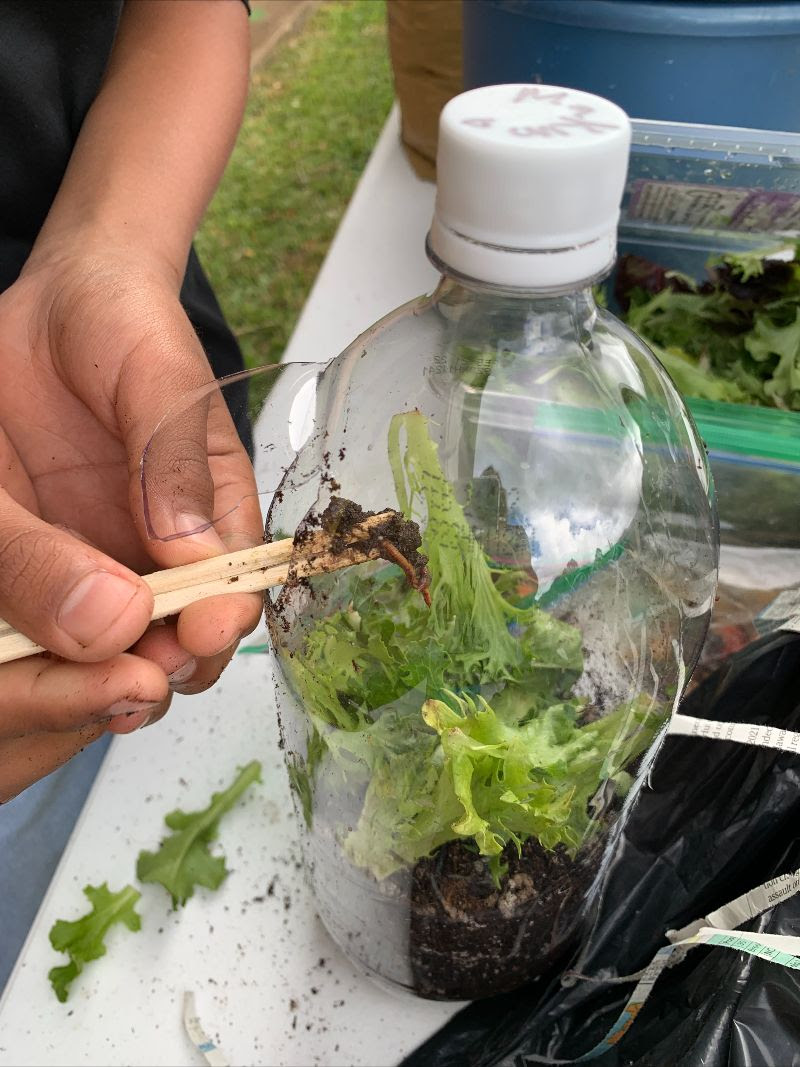 HAF is pleased to announce two upcoming trainings for teachers for Where Would We Be Without Seeds and Veggie U Hawaiʻi during the fall break at the Hawaii Agriculture Research Center (HARC) in Kunia, Oʻahu.
Below are the details. There is no cost to participate. Please register for either of these workshops through the PDE3 portal. Space is limited!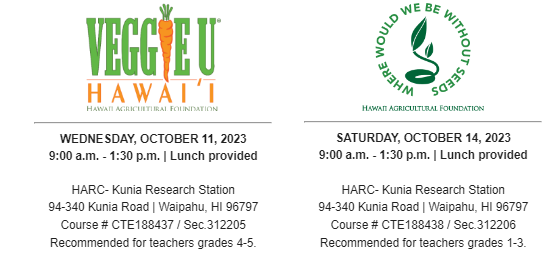 SUNDAY, OCTOBER 29 | 10:00 A.M. TO 4:00 P.M. | BISHOP MUSEUM
Get ready for a ghoulishly delightful family Sunday event like no other! Don your Halloween costumes and join us on October 29th at the historic Bishop Museum for a Halloween-themed culinary adventure that will tantalize your taste buds and inspire your creativity. HMAA Presents Keiki in the Kitchen® is back, and it's bigger and tastier than ever before, packed with food and fun for the whole family.
Embark on our Treat Street Scavenger Hunt. Watch in awe as the keiki finalists of the Hawai'i Gas Presents Localicious® Recipe Contest Cook-off showcase their culinary talents for a panel of esteemed judges. Shop the future of local food innovation at our brand-new Food Innovation Marketplace featuring nearly two dozen value-added entrepreneurs in the Hawai'i Ag & Culinary Alliance's ChefZone Presents From Cottage Industry to Commercial Enterprise program. They'll be sampling and selling products that celebrate the richness of local ingredients.
Additional Info
Source : Hawai'i Agriculture Foundation