The Center for West O'ahu Welcomes Teapresso Bar to the Grove at Ka Makana Ali'i
The Center for West O'ahu Welcomes Teapresso Bar to the Grove at Ka Makana Ali'i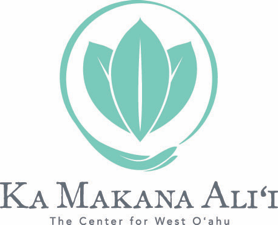 The Center for West O'ahu Welcomes Teapresso Bar
to the Grove at Ka Makana Ali'i
Using natural and fresh local ingredients, Teapresso Bar creates custom made organic
specialty coffee, brewed-to-order boba milk tea, fresh fruit smoothies and more
KAPOLEI, HI (June 16, 2022) — Ka Makana Ali'i is pleased to welcome Teapresso to the Center for West O'ahu. The new, 583-square-foot shop is located next to Foodland Farms at the Grove at Ka Makana Ali'i and will open on June 17. Teapresso Bar is the first on the Island to offer organic specialty coffee and brewed-to-order boba milk tea with organic and vegan options. On June 17, the first 100 customers to Teapresso Bar at Ka Makana Ali'i will receive a free milk tea with boba.
Each drink is custom made using natural and fresh local ingredients. In addition to coffee and tea, Teapresso Bar also offers a variety of beverages including organic lemonade, fresh fruit smoothies, and frappe.
"We are pleased to welcome Teapresso Bar to the Grove at Ka Makana Ali'i. This addition adds to our growing line up of locally owned businesses," said Stephanie England, general manager of the Center. "Teapresso Bar provides a new experience that will surely continue to showcase the incredible dining offerings the Center for West O'ahu provides."
Teapresso Bar was founded in 2014 by Steve Nguyen with the vision to bring healthier drink alternatives to the Island. The store offers board games and WiFi for customers, and upon request, space can be reserved for private parties and catering services can be provided for special events. Customers also have the convenience of ordering drinks online.
"We are so excited to bring Teapresso Bar to Ka Makana Ali'i. We believe we have found the perfect location to service the local communities of West O'ahu as well as those visiting our Island," said Mike Wedge, owner of Teapresso Ka Makana Ali'i. "We look forward to sharing our aloha with everyone and welcoming all to enjoy our large selection of refreshing drinks!"
Follow them on Instagram @teapressobarkamakanaalii.
Visit our website at www.KaMakanaAlii.com for more details about upcoming promotions. For the latest news and updates, follow Ka Makana Ali'i on Facebook, Twitter and Instagram, all with profile name @kamakanaalii. For media inquiries and on-property approval, please contact alyssa.amasol@finnpartners.com.
###
About Ka Makana Ali'i
Ka Makana Ali'i offers residents and visitors a family-friendly, mixed-use center in the heart of Hawai'i's fastest growing community. The 750,000-square-foot Macy's-anchored center features more than 100 exciting stores, restaurants, a state-of-the-art Consolidated Theatres and the state's first Hampton Inn & Suites by Hilton located on property. The newest development, The Grove at Ka Makana Ali'i, creates an additional 109,000 square feet of space with lifestyle retailers, eateries and services, such as 24 Hour Fitness, Foodland Farms, Straub Clinic and Urgent Care, and PetSmart. Serving as the premier gathering place in Kapolei, Ka Makana Ali'i fulfills the shopping and dining needs of the ever-expanding community. Its convenient location offers excellent highway access, ample parking and public transportation for shoppers. Through an innovative partnership with Department of Hawaiian Home Lands, Ka Makana Ali'i will financially support programs benefiting Native Hawaiian interests statewide for decades to come. For more information, please visit www.kamakanaalii.com.
About JLL
JLL (NYSE: JLL) is a leading professional services firm that specializes in real estate and investment management. JLL shapes the future of real estate for a better world by using the most advanced technology to create rewarding opportunities, amazing spaces and sustainable real estate solutions for our clients, our people and our communities. JLL is a Fortune 500 company with annual revenue of $19.4 billion, operations in over 80 countries and a global workforce of more than 100,000 as of March 31, 2022. JLL is the brand name, and a registered trademark, of Jones Lang LaSalle Incorporated. For further information, visit jll.com.
Additional Info
Related Links : www.kamakanaalii.com