University of Hawaii Broadband - Hawai'i Digital Equity Plan DRAFT
University of Hawaii Broadband - Hawai'i Digital Equity Plan DRAFT
Public Comments accepted through 10/31/23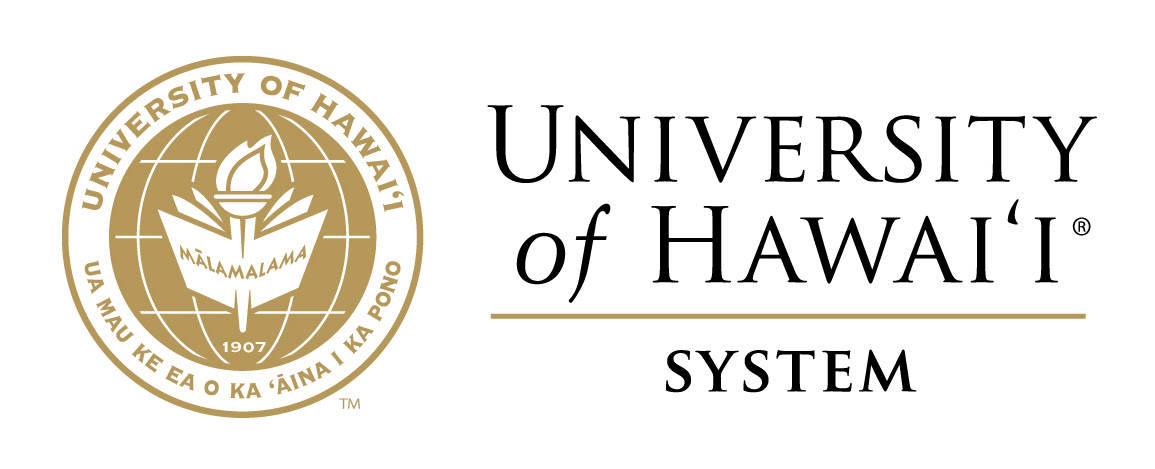 BROADBAND INITIATIVE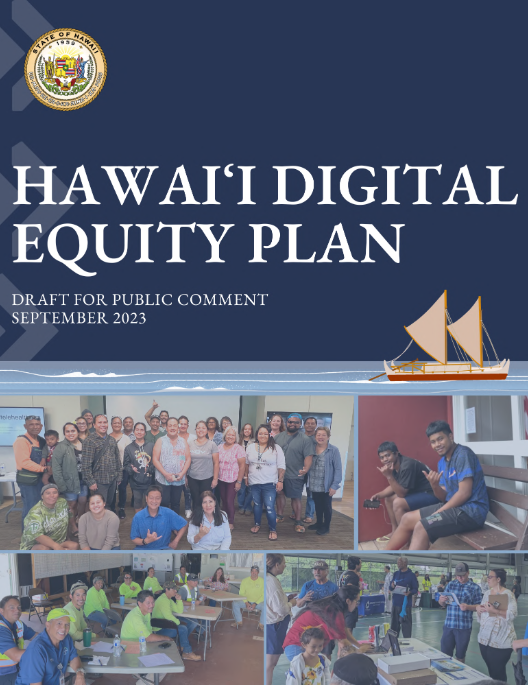 State of Hawaiʻi Digital Equity Plan Released for Public Comment
Last week, our partners at the Hawaiʻi Broadband and Digital Equity Office (HBDEO) released the final draft of the State of Hawaiʻi Digital Equity Plan for public comment.
Public comment can be submitted electronically at anytime until October 31, 2023 using this webform. Additional in-person public comment sessions will be held on Kauaʻi (during Broadband Hoʻike), Oʻahu, Molokaʻi, and Hawaiʻi Island. Dates and times are forthcoming. Comments and feedback will be reviewed and incorporated in the final State Digital Equity Plan, which will be submitted to the National Telecommunications and Information Administration (NTIA) on November 30, 2023.
For more information on the State Digital Equity Plan, visit broadband.hawaii.gov/digitalequityplan/.
---
Upcoming Learning Sessions
The University of Hawaiʻi Broadband Team will be hosting a number of learning sessions for the Broadband Equity, Access, and Deployment (BEAD) and State Digital Equity (DE) Programs across the state beginning this month. Pre-registration for these events can be found here. Note that all event times are in HST.
October Learning Sessions
Oct. 13, 2023 at 4:00 PM | Oʻahu, Heeia Key Project Pavilion (DE and BEAD)
Oct. 19, 2023 at 9:30 AM | Molokaʻi, Molokaʻi Public Library (DE and BEAD)
Oct. 23, 2023 at 9:30 AM | Hawaiʻi Island (Hilo), 1990 Kinoʻole Street, Suite 104 (DE and BEAD)
Oct. 24, 2023 at 9:00 AM | Oʻahu, UH West Oʻahu, Classroom A220
November Learning Sessions
Nov. 2, 2023 at 9:30 AM | Zoom (virtual)
Nov. 7, 2023 at 9:00 AM | Oʻahu, Kapiʻolani Community College, Room TBD
Nov. 8, 2023 at 9:00 AM | Kona, Location TBD
*Note: We are actively working with Maui officials and will host public information sessions for Maui residents when appropriate.
Additional Info
Source : University of Hawai'i Broadband